Reverse your
PCOS / PCOD

with health coaches
Scientifically backed program designed to regulate menstrual cycles & enhance the likelihood of conception.
Why PCOS/PCOD Reversal with PCOS Mantra?
members find this more effective than any other program
women regularise theirperiods within first 3 months

women lose weight within the first month
Get help from the best women wellness coaches
Reverse PCOS with life-long habits and get your confidence back
Our certified gynecologist conducts a thorough evaluation of your PCOS profile and identifies the underlying root cause.
Science-backed 5 Pillar Approach
Achieve long-term reversal of PCOS by establishing sustainable habits across the Five Pillars: nutrition, exercise, sleep, stress management, and consistency.
Monitor your progress to gain insights into your journey of reversing PCOS and to understand your current status.
Our specialized PCOS coach offers personalized 1:1 guidance, ensuring you are supported, accountable, & coordinating your care. You will never be alone in this journey.
On Demand Access to Medical Specialists
Access a judgment-free team of professionals including nutritionists, gynecologists, fitness experts, therapists, and more with just a click.
Become part of a supportive community of women who have gone through similar experiences and can provide guidance and understanding based on their own journeys.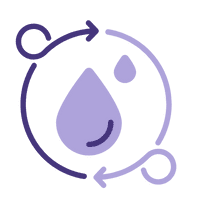 The Science behind
PCOS Mantra's

Reversal Approach
40+ Lifestyle & Environmental Factors Analysed
Personalised Root Cause Assessment
Work with a team of PCOS Experts & Specialists
Continuous Monitoring & Tracking
Share your PCOS case history
Our Health Coach will comprehensively analyze your PCOS history, test reports, symptoms, and lifestyle to gain a deep understanding of your unique situation.
Get a free root cause evaluation
Based on your symptoms and test reports, our Health Coach will provide an explanation of the underlying root cause of your PCOS.
Learn about our holistic care
Our Health Coach will develop a personalized plan specifically tailored to your needs, aiming to support you in managing your PCOS holistically.
Happy Women's after treatment from Mantracare
"Thanks to PCOSMantra, I finally found relief from my PCOS symptoms! Their personalized approach and guidance helped me regulate my periods and improve my fertility. I am now living a healthier and happier life."
"PCOSMantra's program was a game-changer for me. Within a few months, my PCOS symptoms reduced significantly. I lost weight, had more energy, and my periods became regular. Their knowledgeable team & supportive community made all the difference."
"I highly recommend PCOSMantra to every woman struggling with PCOS. Their holistic approach, combined with the expertise of their healthcare professionals, helped me understand and address the root cause of my PCOS. I now have better control over my health and well-being."
Frequently Asked Questions