Reverse your
PCOS / PCOD

with health coaches
Science-backed program to regularise periods and improve your chances of conception
Why PCOS/PCOD Reversal with PCOS Mantra?
members find this more effective than any other program
women regularise theirperiods within first 3 months

women lose weight within the first month
Get help from the best women wellness coaches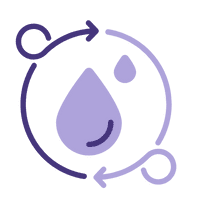 Your PCOS-specialised coach provides 1:1 guidance while keeping you accountable and coordinating care. You're never alone.
Our certified gynaecologist assesses your PCOS profile and root cause
Stress is a major factor in PCOS. Work with your therapist to identify triggers & learn techniques to manage stress & anxiety.
Build a PCOS-friendly exercise regime that combines Yoga, cardio, stretching, and strength training to boost metabolism.
Go beyond weight loss. Your dietitian helps you develop eating habits like smart snacking, regulating sugar & improving gut health.
You're not alone in this journey. You'll be supported by a group of peers & coaches through an exclusive group.
Share your PCOS case history
Our Health Coach will understand your PCOS history, test reports, symptoms and lifestyle.
Get a free root cause evaluation
According to your symptoms and test reports, our Health Coach will explain to you the root cause of your PCOS.
Learn about our holistic care
Our Health Coach will suggest you a plan personalized for you - to help you manage your PCOS holistically.
The Science behind
PCOS Mantra's

Reversal Approach
40+ Lifestyle & Environmental Factors Analysed
Personalised Root Cause Assessment
Work with a team of PCOS Experts & Specialists
Continuous Monitoring & Tracking
50,000+ Happy Clients from the World
"If you are suffering from PCOS or PCOD, then you may be interested in learning about the treatment options available. There are a number of treatments that can help you improve your health and quality of life. Some of the most common treatments include diet changes, lifestyle changes, and hormone therapies. If you are interested in finding out more information, then please feel free to contact one of our experts. We would be happy to discuss your options with you and answer any questions that you may have."
Frequently Asked Questions
Take a free PCOS risk assessment today!
Do you have irregular periods?
Do you have difficulty getting pregnant?
Do you experience any of the following symptoms: excess hair growth, acne, or obesity?
If you answered "yes" to any of these questions, you may be at risk for PCOS. Take our free assessment today to find out!